LOVING KINDNESS MEDITATION - METTA
Here are the basic instructions for the loving kindness meditation. Traditionally, you recite the phrases silently 2 to 4 times and then move on to the next round (the next person).
1 st round is dedicated to yourself
2nd round is dedicated to someone you love / that is special to you
3rd round is dedicated to someone you may not know by name, but you see them on a regular basis (eg. your mail carrier)
4th dedicate this round either to someone that you are having difficulty with or generally to all people (everyone)
You may choose to place your hand on your heart to really connect with the heart's energy and feel the loving kindness radiate from your heart centre.
May I (you) be filled with loving kindness
May I (you) be well
May I (you) be peaceful and at ease
May I (you) be happy
Would you like to:
Have more clarity about what direction your life going?
Get out of a rut and feel more inspired in your life?
Change your career? But afraid to make the leap or not sure what career is best suited for you?
Learn more about yourself and what your core values are?
Have someone support you and hold you accountable to follow through on your goals?
Not feel so overwhelmed?
Learn tips on how to prioritize and simplify your life?
Experience more inner peace and happiness on a daily basis?
If you answered 'YES' to any of these questions then Life Coaching may be exactly what you are looking for.
RATES & DETAILS:
• For more information on Tracey's Life Coaching package contact her directly - Contact Tracey
• Life Coaching is typically done via the phone, Skype or FaceTime. However, if you would prefer to have your sessions in person with Tracey you can see her in Silver Springs, NW Calgary.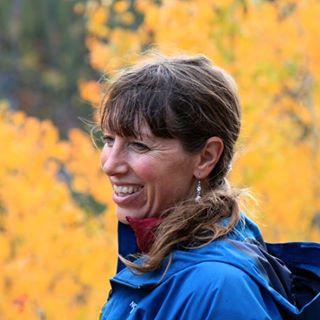 "Life is not a dress rehearsal."

Start living the life of your dreams now!
Coaching with Tracey...
I have been a Certified Professional Life Coach since 2004 when I took my coaching training through The Coaches Training Institute in San Rafael California. Since then I have had the opportunity to coach hundreds of people of all ages (10 - 78 years old) around the World via the phone, Skype FaceTime and in person.
I am passionate about empowering people to find more meaning in their life and to create their best life possible. I also enjoy incorporating my mindfulness meditation and HeartMath™ training into my life coaching sessions giving people skills to build their resilience to change and challenges that come their way.
I can't think of anything more rewarding then helping to guide people to become the best version of themselves and following their dreams in every area of their life. Along with sharing with them tool that can help them to live a calmer, happier, more balanced life.
If you have any questions or would like to schedule a complimentary 20 minute information coaching session with me I look forward to hearing form you. CONTACT TRACEY